Chiayi's mural arts - Part II
---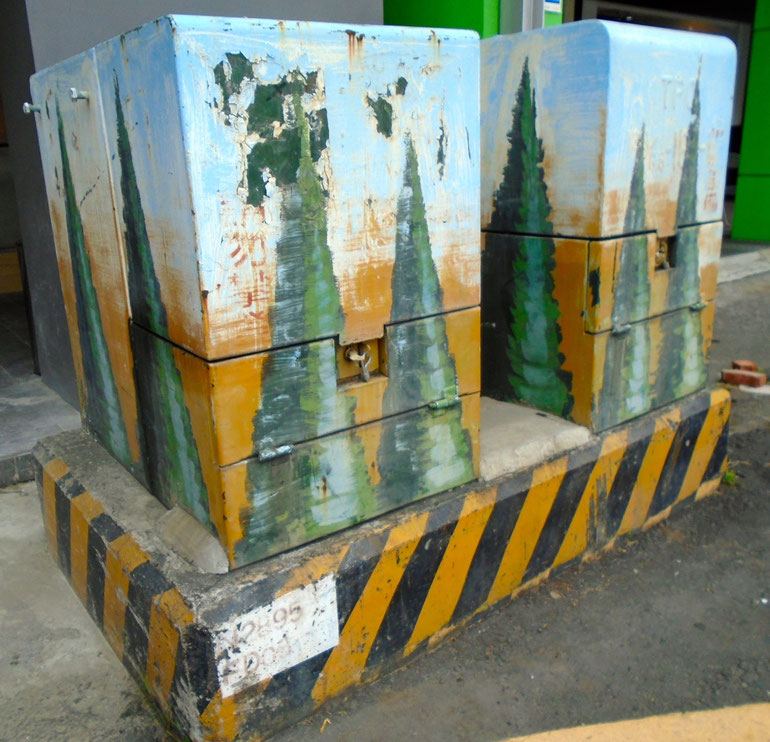 As I told you already in the 1st street art special about Chiayi, this city was a real grab bag and surprise egg in which concerns mural art. Like in Taichung, which is a lot bigger, I didn't expect to encounter any painting on the walls of buildings in Chiayi. But in contrast to that I found a large comic and fairy tale collection in Beirong street. Beirong street is running parallel to the city centre's main street 'Zhongshan Road'. There, I found characters of comic series and fairy tale stories painted on the walls of housing buildings. 
On my day of departure, I took the last photos of the wall paintings 30 minutes before the train left. 

That was excellent timing and efficient work !
Refresh your memory on the day, where discovered the last of Chiayi's murals. 
Fairy tale Ave - The Little Prince & Co.
Beirong Street - The inofficial comic & Anime lane
At random - Central Plaza & Train station